Yoga pants are fast becoming an essential piece in women's casual clothing wardrobes. For some pregnant women, yoga pants are indispensable maternity wear. With a stretchy waistband that can expand with a growing stomach or be folded down under a baby bump, most yoga pants can be worn for the duration of pregnancy. Also, the very best maternity yoga pants can be easily styled with nice tunic tops or long sweaters for a chic and stylish look. With yoga pants styles ranging from leggings to cropped pants to colored pants, there are options available for every taste.
What to Look For in the Best Maternity Yoga Pants
Some women prefer to use their regular yoga pants and as they get further in their pregnancy, they just roll the waistband down below their bump. Other women, however, swear by specific maternity yoga pants that are made to accommodate a growing stomach. Compiling a variety of yoga pants reviews, here are some recommendations for the best maternity yoga pants.
GapFit gBalance Maternity Yoga Pants ($39.95)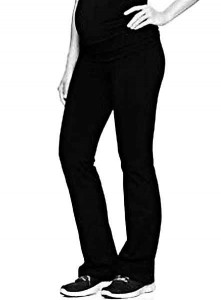 These black GapFit gBalance maternity yoga pants are comfortable and stylish. The pants are neither loose nor frumpy and can keep wearers fashionable through the duration of their pregnancy. These maternity yoga pants are great for lounging wear or for light workouts.
These Gap yoga pants are in the traditional fold over style and can be worn from early stages of pregnancy to the end of the third trimester. The fabric can be folded up to cover the stomach or can be folded down to sit below the stomach. If folded down, these yoga pants will be wearable until late in the last trimester, but if worn folded up above the stomach, these pants will be wearable until only early in the third trimester.
Ocean Lily Supplex 3 in 1 Waist Leggings ($74)
These Ocean Lily 3 in 1 Leggings can take you through your nine months of pregnancy to post-pregnancy. With a versatile waist, it is possible to wear these leggings over the stomach, mid stomach, or below the stomach. The design and fit starts at your pre-pregnancy size and allows for considerable weight and size gain without having to buy a new pair of pants.
The pants also come in various height sizes ranging from short to extra tall, making them a great choice for tall women. The fabric is soft and flattering and doesn't show any indentations or body flaws. The fabric is also thick enough that wearers won't accidentally reveal anything they don't want to show. These leggings are great for working out, but can also be paired with a nice tunic top or sweater for a sophisticated casual look.
Beyond Yoga What's Kickin Gathered Leggings ($82)
Known for luxurious and chic active wear for women, Beyond Yoga has started a maternity line giving these same options to expecting mothers. The What's Kickin Gathered Leggings is a sleek and simple crop legging style that is perfect for light workouts, running errands, or lounging around the house. The shirred and wide waistband can either be worn snugly over your baby bump or folded down below your stomach, making them a good option for the duration of your pregnancy as well as post-pregnancy.
To add to the comfort, these yoga leggings have a four way stretch and are shrink and fade resistant. The bottom part of the leggings is made with a thick cotton material and the stomach area made with a light and breathable lycra material. Additionally, the leggings are moisture wicking and quick dry, making them a great option for warm summer months or workouts.
Fit2BMom Synergy Pant ($69)
With an extensive maternity yoga pants line, Fit2BMom sells pants tailored to active wear, leisure wear, and all-purpose wear. The Fit2BMom Synergy Pant is the perfect all-purpose wear yoga pants for expecting mothers and can take wearers to yoga class, the grocery store, or even out to a casual party. These pants come in four color combinations to add a little pop into your maternity wardrobe.
FitBump Eos Pants($72)
FitBump is a great option for women looking for unique and stylish maternity active wear. Most of the maternity tops have fun patterns, bright colors, and flattering cuts. While there aren't as many fun options for pants, the FitBump Eos capri yoga pants come highly recommended by expecting mothers. The innovative technical fabric expands as your baby bump grows and then retracts post-baby bump, making this a piece that can take you through your pregnancy and beyond.
The Eos comes in three stylish colors, black, grey, and blue, letting expectant mothers mix up their wardrobe. The fabric is also lightweight to keep the body cool and the pants include front patch pockets to hold any important items.
In addition to selling apparel, FitBump also serves as a resource to active expecting mothers with work out ideas, nutrition advice, and inspiration. The company is also committed to making their clothing fair trade.
Old Navy Maternity Roll-Panel Yoga Pants ($24.94)
Coming in two shades of black and with a range of sizes from x-small to xx-large, the Old Navy Maternity Roll-Panel yoga pants are a great budget-friendly option for many expecting mothers. The stretchy fabric keeps its shape in early pregnancy or post-pregnancy and stretches to comfortably fit women in their third trimester. The waist can also be easily rolled up or down to make different options available at different pregnancy stages.
Reviewers give these pants high marks for their versatility. In addition to being good for light workouts, these pants can also be dressed up with a nice shirt and ballet flats or just be used to lounge around the house. For a price under $25, these Old Navy maternity yoga pants are a steal.
Lululemon Wunder Under Pant (From $82)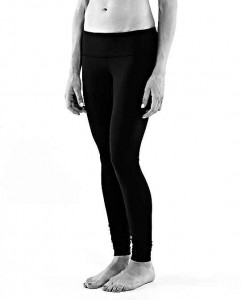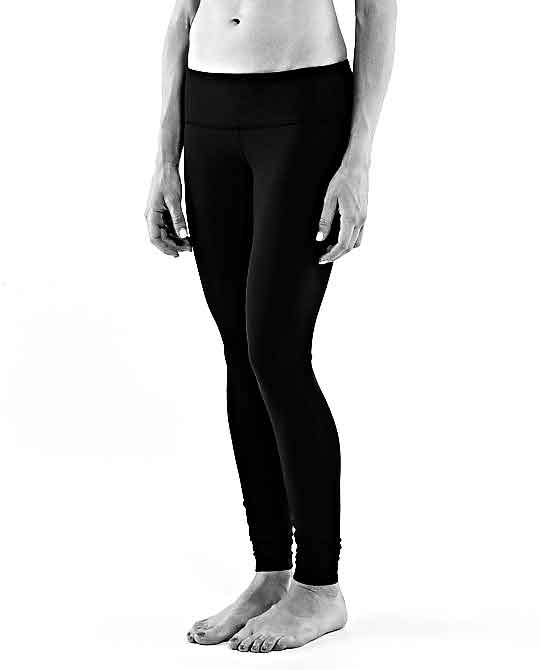 Lululemon regularly gets asked by customers if they have a maternity line. Lululemon's response is that there is no need for them to make a separate maternity line when many of their products are already perfect for pregnant ladies. The Lululemon Wunder Under Pant is a perfect example of pants that can be worn pre-pregnancy, during pregnancy, and post-pregnancy. The pants are made with a four-way stretch allowing it to accommodate changing bodies. Additionally, the Wunder Unders have an adjustable waistband which can be worn up for more coverage or folded over for extra room.
The Wunder Under pant comes in three different styles: Luon fabric, cotton fabric, or reversible. Regardless of material, reviewers always say the Wunder Unders are soft and comfortable. The Wunder Unders come in black, but have several colors and patterns to choose from for the waistband to add some pop and color into your maternity wardrobe. These pants are also stylish enough to dress up and wear out, and a great overall choice when looking for the best maternity yoga pants.
7