Founder & Editor-in-Chief, Kirsten Bollen Arpajian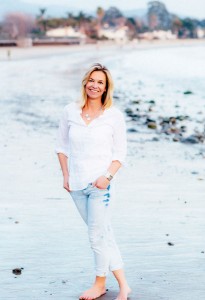 Kirsten first started practicing yoga 15 years ago with a heart arrhythmia that, when triggered (usually by stress), led to chest pains and difficulty breathing.
At first, yoga helped her cope with the physical inability to breathe. But soon, she learned that by being more mindful of her breath when off her mat, the chest pains disappeared – even when confronted with life's most stressful situations.
With the intent of providing insightful interviews, inspirational stories and quotes, as well as mindful meditations, Kirsten founded YogaSimple to help readers better ride the waves of life with ease and grace, live in the present — and, to not only get comfortable with the uncomfortable, but embrace it.
When she is not practicing, writing about or teaching yoga, you can likely find Kirsten on a paddleboard or on the beach with her kids.
In addition to being a yoga enthusiast, Kirsten is a certified yoga instructor living in Barcelona, Spain.
In the spring of 2015, Kirsten also launched a new line of active wear with friend, fellow yogi and designer Coltrane Lord, offering beautiful, stretchy dresses with an inspirational twist. You can take a peak at hautetease.com.
"Yoga teaches us to cure what need not be endured and endure what cannot be cured." ~B.K.S. Iyengar